If you'd like to share some kind words and smiles, please ask our front desk staff for a comment card at your next appointment or leave a review below. We'd love to hear about your experience!
"I had the BEST experience here. Everyone in the office is so nice and friendly. They got me in quickly for my appointment. Dr. May explained everything he would be doing before my procedure in great detail so I was completely comfortable. The bridge he did on my teeth looks great, and I'm so happy with the results! They definitely have a lifetime patient!"
— Summer Consiglio
"What a great experience. Dr. May, you are wonderful. My son had an urgent need and, even being a new patient, you took him in quickly and were so kind. You handled the urgent need with professionalism and humor, and we are excited to be your new patients. Thank you so much!"
— Linda Dunham
"High-quality dentistry at its best."
— Ralph Henry
"I would recommend them to everyone. Great service. The knowledge was unbelievable. The kindness was great. Very gentle. This will be my dentist forever more. :)"
— Marcella Arnold
"Cindy helps take the anxiety out of my visits, and Dr. May is awesome. I feel very comfortable and confident during every checkup."
— Denise Buckingham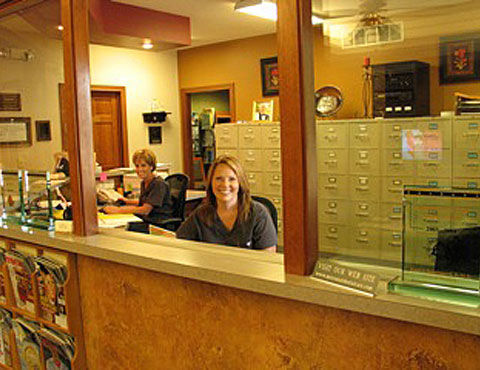 Our team is here to listen, answer your questions, address your concerns, and help you get the lifetime benefits a healthy smile brings.
We're here to help. Contact Us!