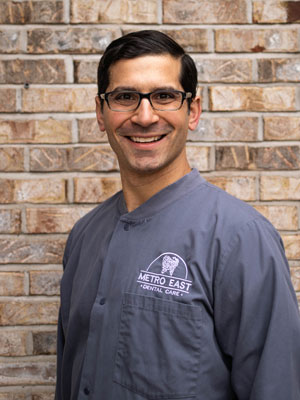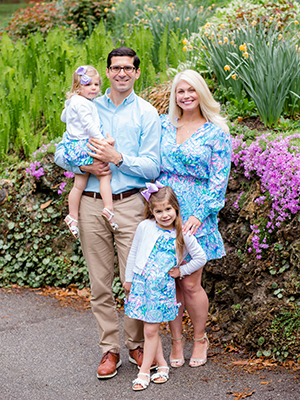 Christopher May, DMD
Dr. May knows that helping patients achieve optimal health is about more than oral hygiene—it's also about getting to know his patients and connecting with them. For him, dentistry is a blend of art, science, and human connection.
"I love connecting with patients and developing a long-lasting personal relationship with them. Also, I love helping patients regain their confidence, relieve their discomfort, and develop optimal dental health as well as overall wellness." — Dr. Christopher May, DMD
The personal connection Dr. May strives for with each patient makes his career rewarding and the visit more enjoyable for his patient. He really enjoys talking with people, learning their motivations and apprehensions, and working with them as a team to conquer those obstacles in order to achieve their oral health goals. He listens to each patient and recommends treatment based on what he would do for his own family.
Education
Bachelor of Science – Marquette University
Doctorate of Dental Medicine – Southern Illinois School of Dental Medicine
Advanced Education in General Dentistry (AEGD residency) – University of Michigan-Ann Arbor
Dr. May's AEGD residency was his first form of continuing education following dental school. It gave him a deeper understanding of the most advanced techniques in cosmetic dentistry, endodontics, extractions, and implant dentistry.
But Dr. May didn't stop there. He later completed a ten-month mini-residency and implant fellowship through Regents University in Atlanta. Upon completing that residency, he earned his associate fellowship from the American Academy of Implant Dentistry.
Oral healthcare is ever-evolving. It's essential for Dr. May to stay current on innovative materials, techniques, and new technologies in order to provide the highest quality of care and results for his patients. Through continuing education courses—including seminars, lectures, and annual meetings—he stays up-to-date on new technology and treatment options and information. He retains various memberships in professional associations to be in-the-know so he can provide the best care and experience for his patients. A few of those memberships include the following:
Professional Memberships
American Dental Association
American Academy of Implant Dentistry
Illinois State Dental Society
Greater Saint Louis Dental Society
Dr. May Outside of The Office
Dr. May grew up in Mount Prospect, a northwest Chicago suburb. He attended dental school much closer to Granite City in Alton, and he is happy to call the Metro East area home. His wife Emily grew up in Bethalto and they're happy to be living close to family. They are proud parents to their daughters, Hadley and Charlotte, and their Silver Labrador Retriever, Maisey.
Dr. May and his family enjoy the Missouri Botanical Gardens, the area museums and zoo, and the farmers' markets. They enjoy being outside and giving Maisey a chance to play. Dr. May enjoys watching sports, playing golf, running, and reading.
We're here to help. Contact Us!